Skip Hardin has over 40 years of legal experience representing clients throughout South Carolina and the Southeast. Skip concentrates his practice in the areas of Automobile Dealer Law, Business Law, Employment Law, and Civil Litigation, He counsels dealers and dealer groups regarding the complex legal issues facing automobile, truck and marine dealers today. Auto dealerships have unique needs in their dealings with consumers, regulatory agencies, manufacturers and the governments. Skip has extensive experience representing clients in the purchase and sale of dealerships, dealership mergers and acquisitions, as well as dealership franchise and point disputes. He provides ongoing legal advice and representation in all areas of day-to-day business operations, from business formation and startup to reviewing and drafting contracts and establishing employee policies and handbooks.
As a litigator and trial attorney, he has handled jury and nonjury trials at all levels of state and federal practice, including trials in municipal, magistrate, state and federal trial courts. He is also a trained mediator and has been actively involved in alternative dispute resolutions for many years. He has handled agency hearings, from local school board hearings, to matters before state and federal administrative agencies.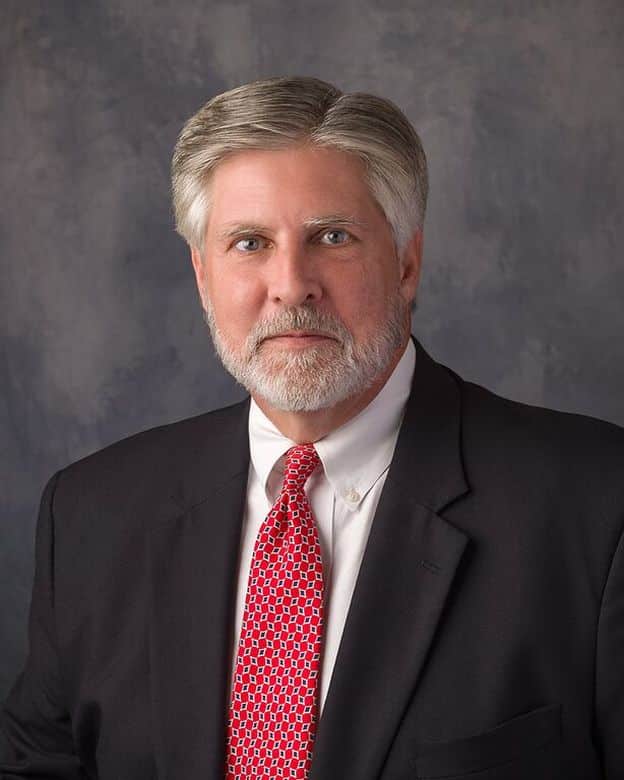 After receiving his B.A. from the University of South Carolina, we went on to get his J.D. from the University of South Carolina graduating in 1978. He is a member of the South Carolina Bar Association and is admitted to practice in South Carolina, the United States District Court for the District of South Carolina, and the United States Court of Appeals for the Fourth Circuit.
Skip is a Member of First Baptist Church in Columbia, SC, and has volunteered as a youth baseball coach, served numerous terms on the BSA Executive Board, Indian Waters Council and is a Vigil Honor Recipient, Order of the Arrow, for Boy Scouts of America. He is an avid skier and sailor, a Bluegrass and Americana music fan and a practicing guitarist. Skip resides in Columbia and has three grown sons; all BSA Eagle rank recipients.